Coaches
Head Coach – Andrew Craven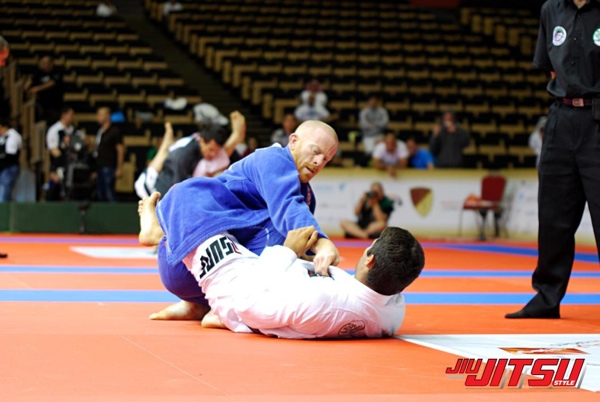 Andrew Craven started his journey into martial arts in 1999 when he joined the Howick Aikido club always interested in learning more of the martial arts, Andrew soon broadened his training to gain some experience in Judo, Brazilian Jiu Jitsu, Boxing and Kickboxing, following the birth of his first son James he consolidated his training to the art that captured his full attention, Will/Machado Brazilian Jiu Jitsu (earning his purple belt in 2009, promoted to brown belt in 2012 by Will/Machado Head Coach John Will, 4th Degree Black Belt). Later with the booming growth of Mixed Martial Arts in New Zealand he took the opportunity to test his skills competing in several MMA fights.
Andrew was a foundation member of GroundControl BJJ&MMA, he worked closely with Mike Fooks on the development of the club. In addition to his BJJ coaching Andrew headed up the GroundControl MMA fight team alongside the very experienced Neil Swales.
Andrew won gold in his very first BJJ competition with GroundControl – setting a trend for the competitive success that was to follow. He has won a number of gold & silver medals at the BJJ open and no gi events, has qualified as a NZ representative at the Abu Dhabi World Pro. His drive on the mat is tempered with a genuine concern for students which comes out in his direct no BS coaching style. Andrew is passionate about martial arts and quite simply loves being on the mat & helping people find that same passion gained through training.
Assistant Coach – Jason Kelly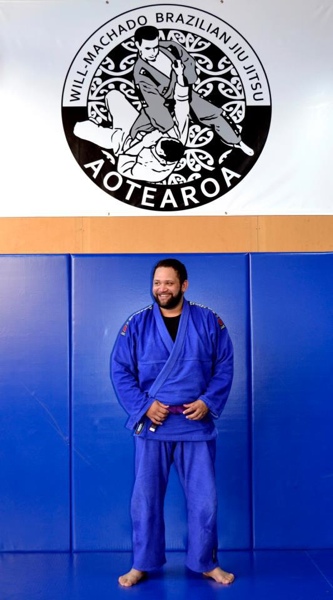 I started my martial arts journey in 2007, having played rugby since infancy and having recently giving the game away I was looking for something that challenged the mind as well as getting a bit of exercise without being too hard on the body.
  I remember vividly watching a UFC pay-per-view at a friends house and this is where my love affair with Jiu Jitsu began.
  I quickly sought out a local club (Ground-control) and began training, after my first class I was instantly hooked.  I received my Blue belt in 2010 and my Purple in 2012, my love affair with this art continues and you can find me most days on a mat rolling with my mates, having a good time sharing ideas and learning together.
  My philosophy when it comes to Jiu-Jitsu is simple 1. It needs to be fun, if it isn't find something else to do.  2. Like life, you get out of it what you put into it.  I am stoked to be part of Zero Gravity Martial Arts and look forward to meeting you.
Assistant Coach – Inger Craven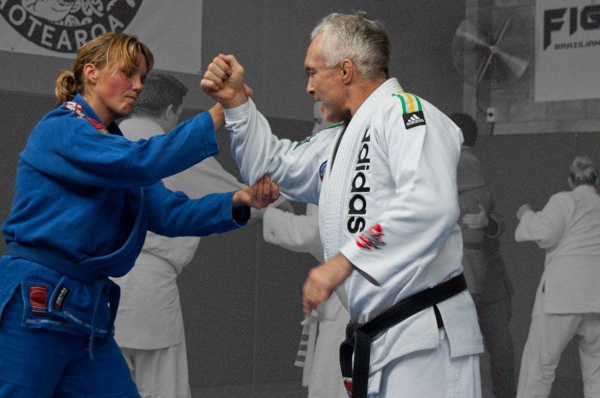 I have been involved in Martial Arts for the past 14 years; my journey began with Aikido, where I obtained my first degree black belt.  My passion for the fighting arts lead me to Brazilian Jiu Jitsu in 2006, I obtained my purple belt in November 2012.  I have competed in BJJ Gi and No-Gi events throughout New Zealand and Australia in each belt rank.
  Andrew and I have two wonderful boys, James aged 7 and Glenn 5, we have encouraged them to become involved in BJJ over the years and they are both enjoying their own training experiences.  I thoroughly enjoy teaching our junior classes and truly believe that BJJ can be a life changing experience and that is why I am so passionate about teaching the young children, to help grow them in to confident, respectful young people.
  I am also enthusiastic about females entering martial arts, and am part of a nationwide NZ Girls Grappling group which is actively encouraging females to participate in the sport by running regular group training sessions.  Welcome to BJJ, it will change your life in a most positive way!
Youth Coach – Billy Morgan
I got into BJJ a tad late. I think I was 35 when I took my first class; I was looking for a new challenge and boy did I find it! Since that day Jiu Jitsu has been a huge part of my life, and the lives of my Son and Daughter. I've met and trained with some amazing people, competed in a couple of different countries and am in the best shape of my life.
You really can't ask for more in a sport. In Jiu Jitsu you will find fun, excitement, fitness, problem solving, practical self defence and friendship.
I treat the opportunity to coach the youth classes as a real privilege. I've seen first hand the positive effects that Jiu Jitsu has had on my own children and it's real honor to be able to pass those effects on to as many kids as I can.